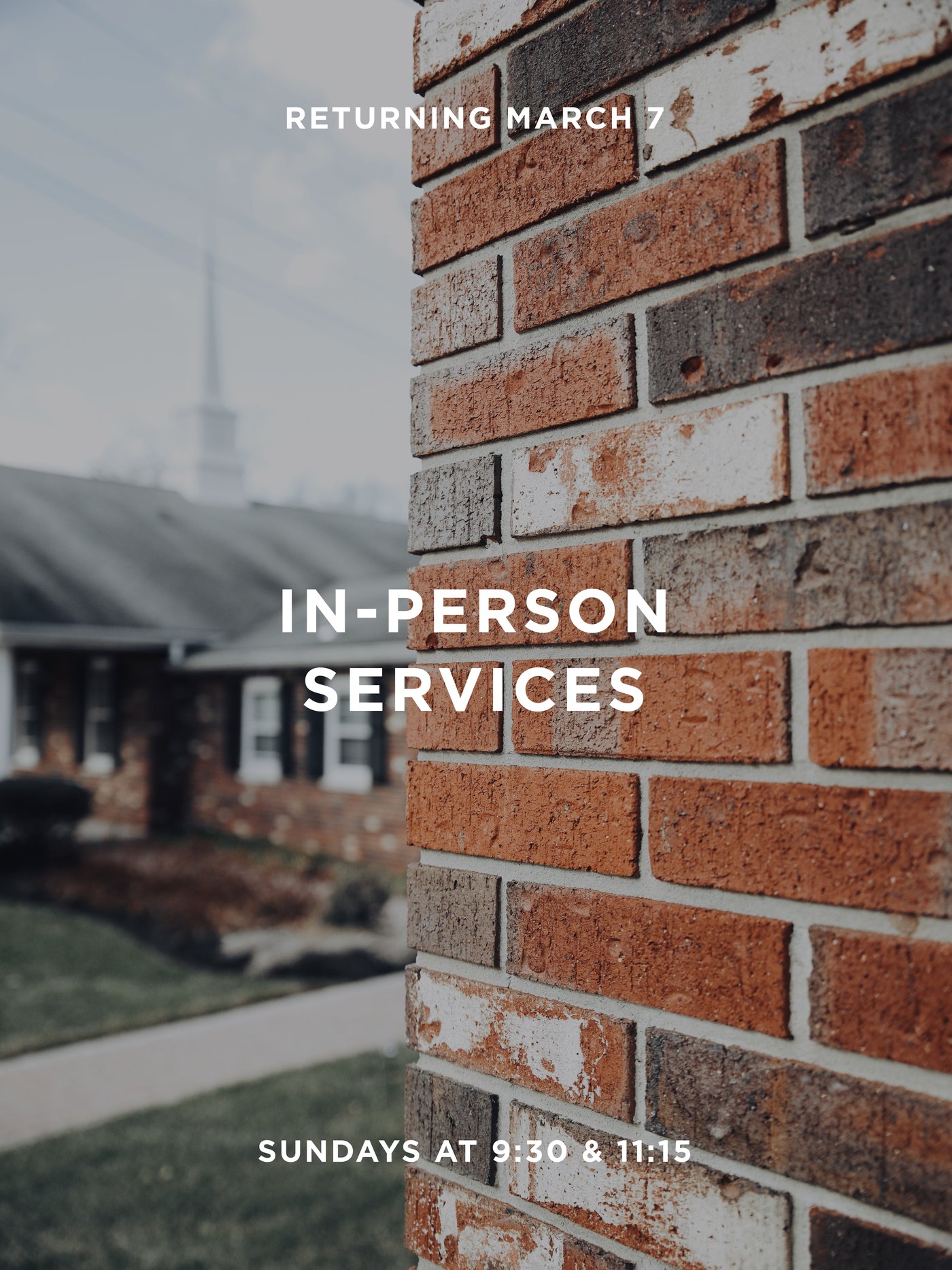 In-Person Services
We are so excited to be able to have Indoor Sunday Services Starting March 7th! Every Sunday we will be hosting two indoor services at 9:30 am & 11:15 am. This will include live worship, the teaching of the word of God, and opportunities for you to get connected into the life of Pennington AG Church!
We want to assure you that our services are safe, clean, and a great experience for you and your family. So, we have a few procedures to make sure that happens:
Starting this Sunday, May 30th, our procedures as a church will be as follows:
During the duration of the service, while you are at your seat, masks will be optional (this includes standing for song and prayer). We ask that if you are not vaccinated you continue to wear a mask.
When walking around and interacting with others, we ask that you wear a mask.
Socially-distanced seating will remain in the auditorium.
In our kids services, our past restrictions will remain: kids and volunteers will be required to wear masks. The current state restrictions still require masks for schools and childcare centers. We will do the same for our PAG Kids.
The auditorium, restrooms, and PAG kids rooms will be sanitized before and after each service.
Main doors will be held for you or propped open.
Seating will be arranged socially-distanced.
Hand sanitizer will be available in multiple areas.
*These procedures are to ensure your safety and the safety of others. Thank you for your understanding.

Online Services
Our online services will be continuing every Sunday @ 10:30am. Join us on PAG.ONLINE.CHURCH.
All of our content can also be accessed at any time throughout the week on Youtube and our podcast!

PAG Kids
What to expect when attending PAG Kids In-person:
Pre-Registration: In order to attend our PAG Kids In-Person, we will require pre-registration. Due to our capacity, we are limited in the number of children we can serve in our spaces. Please pre-register each week in order to attend our PAG Kids In-Person Services.
Temperature Checks: Every child will be temperature checked with a no-contact thermometer. If there is an unfit temperature in the family, we will kindly ask that all members of the family participate in our online services for that week.
Check-In: Each child will be checked in using our electronic check-in system through planning center. A Check-In Team member will be the only one using the iPad as well as handing you the tags for each child. Please use patience as we ensure your health and safety in this process.
Drop-Off: Once children have been checked-in, parents/guardians will drop-off kids at the entrance to their specific PAG Kids space. We kindly ask that all parents/guardians drop-off at the entrance and exit promptly due to our safety and wellness guidelines.
Hand washing/hand sanitizer: Each child will be asked to wash their hands or use hand sanitizer before entering the PAG Kids space. Hand washing or hand sanitizer will be used frequently throughout the service.
Cleaning Systems: We have implemented new cleaning systems and procedures to keep our toys and supplies clean and our spaces safe.
Masks: All team members and children ages 2 and older will be asked to wear a mask.
Social Distancing: In the main PAG Kids space, we will keep safe distances where able by having individual mats for students to sit on during times where we are all together, as well as splitting into smaller groups during crafts, etc.
*If you or your family have special circumstances or concerns about moving indoors, please contact us! We'd love to help and guide you in this process.